Receive expert online counseling from a licensed specialist, backed by the science of mental health.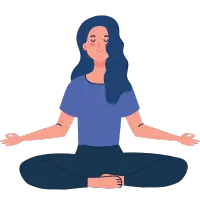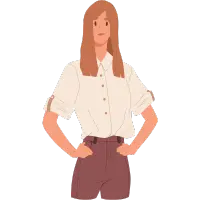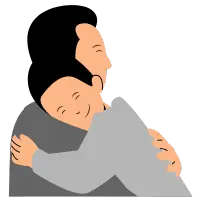 9 out of 10 clients
report improvement in just 30 days.


With nationally certified clinical mental health counselors (NCC), certified clinical trauma professionals (CCTP), and certified clinical anxiety treatment professionals (CCATP), Tempest counselors are trained to provide science-based treatment for a wide variety of life challenges and diagnoses while specializing in anxiety, trauma, religious trauma, and grief.
National Praise For Tempest Counseling
"As a member of leadership at the local, state, and national level, I have had opportunities to associate with clinicians of extraordinary talent. Thomas, the founder of Tempest Counseling, is one of those clinicians. He understands the complications surrounding mental health and possesses the skills necessary to intervene on his client's behalf."
What Clients Are Saying About Tempest Counseling
"I've spent years working with other counselors, and Tempest Counseling has helped me more in our first session than years elsewhere. They are so effective, I can't recommend them enough."
"My counselor made me feel comfortable from the start which was very important to me. He is a great listener and gave me the feedback and guidance that I desperately needed. I feel more at peace and I am forever grateful."
"My counselor is very personable, and has a clear and practical approach. I feel he has been instrumental to my personal growth and has been able to help me. I'm glad to have found him."
Frequently Asked Questions
Is online therapy as effective as in-person therapy?
Absolutely, research has consistently shown that online therapy can be as effective as in-person therapy. In fact, some clients report they find it more comfortable to express themselves from their own private space.
Can I get the same quality of care online as I would in a physical office?
Yes, you absolutely can. At Tempest Counseling, our licensed therapists provide the same level of expert, evidence-based care online as they would in-person. Plus, you get to benefit from our proprietary tools like the SIMPL Method and the Breakthrough Accelerator app.
Is online therapy private and confidential?
Absolutely. Confidentiality is our priority. Our video-conferencing technology uses end-to-end encryption, ensuring that your sessions are always private and secure.
Will the Breakthrough Accelerator app and the SIMPL Method really enhance my therapy sessions?
Definitely. Our unique tools are designed to complement therapy and promote self-awareness and growth between sessions. They are rooted in evidence-based practices and have been created specifically to enhance your therapy experience.
Will my insurance cover online therapy?
We accept many types of insurance, including Aetna, Optum, United, Cigna, Oscar, and Oxford. However, it's always best to confirm with your insurance provider to understand the specifics of your plan.
What happens if I lose internet connection during a session?
We understand that technical glitches can happen. If you lose connection during a session, your therapist will attempt to reconnect with you. If reconnection isn't possible via internet, your therapist will call you to continue the session over the phone.
What if I don't feel a connection with my therapist?
A good therapeutic relationship is critical for effective therapy. If you feel that you're not connecting with your therapist, we will work with you to match you with another professional who might be a better fit.
How can I ensure my sessions are in a safe and comfortable environment?
One of the main advantages of online therapy is that you can choose your environment. Find a quiet, private space where you feel safe and won't be disturbed during sessions.
How does scheduling work for online sessions?
Scheduling online sessions is simple and flexible. You can select a time slot that suits you directly from your therapist's calendar, and you can do it all online.
What technology do I need for online therapy?
All you need for online therapy is a device with a camera and microphone (like a computer, tablet, or smartphone) and a stable internet connection. We will guide you on how to set everything up.